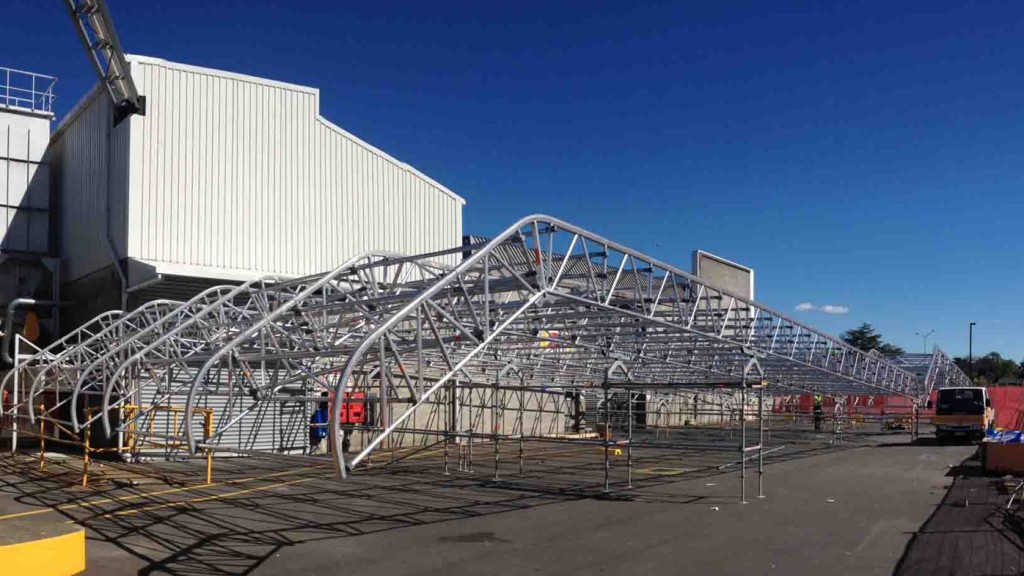 Winstone Factory Asbestos Removal
Elliott Scaffolding delivered this technically challenging project, and New Zealand's first Layher Keder XL job, at extremely short notice when the Christchurch based plasterboard factory was shut down temporarily after traces of asbestos were found.
Asbestos safely removed
This ambitious project required the asbestos roof (approx. 5000m²) to be safely removed and replaced within a 6 week window. Elliott Scaffolding, together with the support of Layher's design and logistics team delivered this solution within a week of the closure of the factory.
Extremely impressed
Trevor Elliott commented that "the client was extremely impressed with the responsiveness of Layher and Elliott Scaffolding" who built and installed the Keder XL roof in less than 4 days. The Layher Keder XL roof also effectively withstood the worst of Christchurch's inclement spring weather.
Thank you to Trevor Elliott for use of these photos.
---
Contact

Trevor Elliott

Company

Location

Website

Components

Details

Asbestos roof, approximately 5000m², removed and replaced within 6 weeks

Comments

Client was extremely impressed with the responsiveness of Layher
Trevor Elliott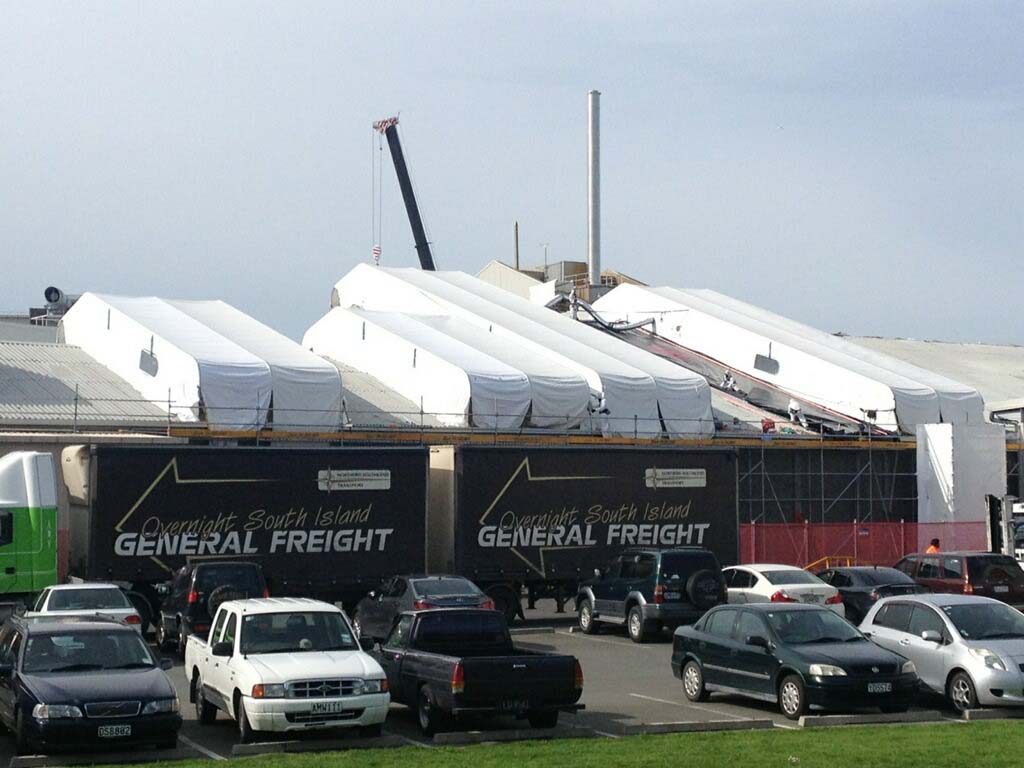 ---
MORE SCAFFOLDING PROJECTS
---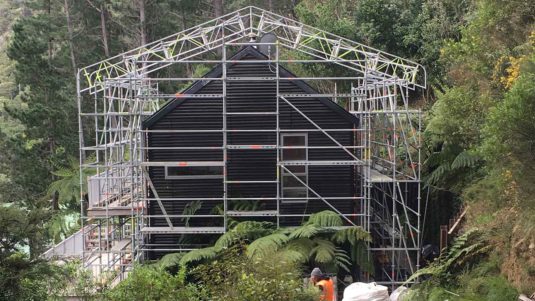 Scaffold Marlborough were tasked with providing a full encapsulation on a holiday house in the Bay of Many Coves situated Continue reading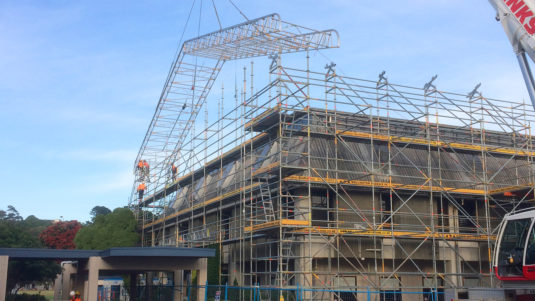 Wellington Scaffolding Services were contracted to encapsulate a roof at St. Patrick's College, Kilbirnie. Continue reading