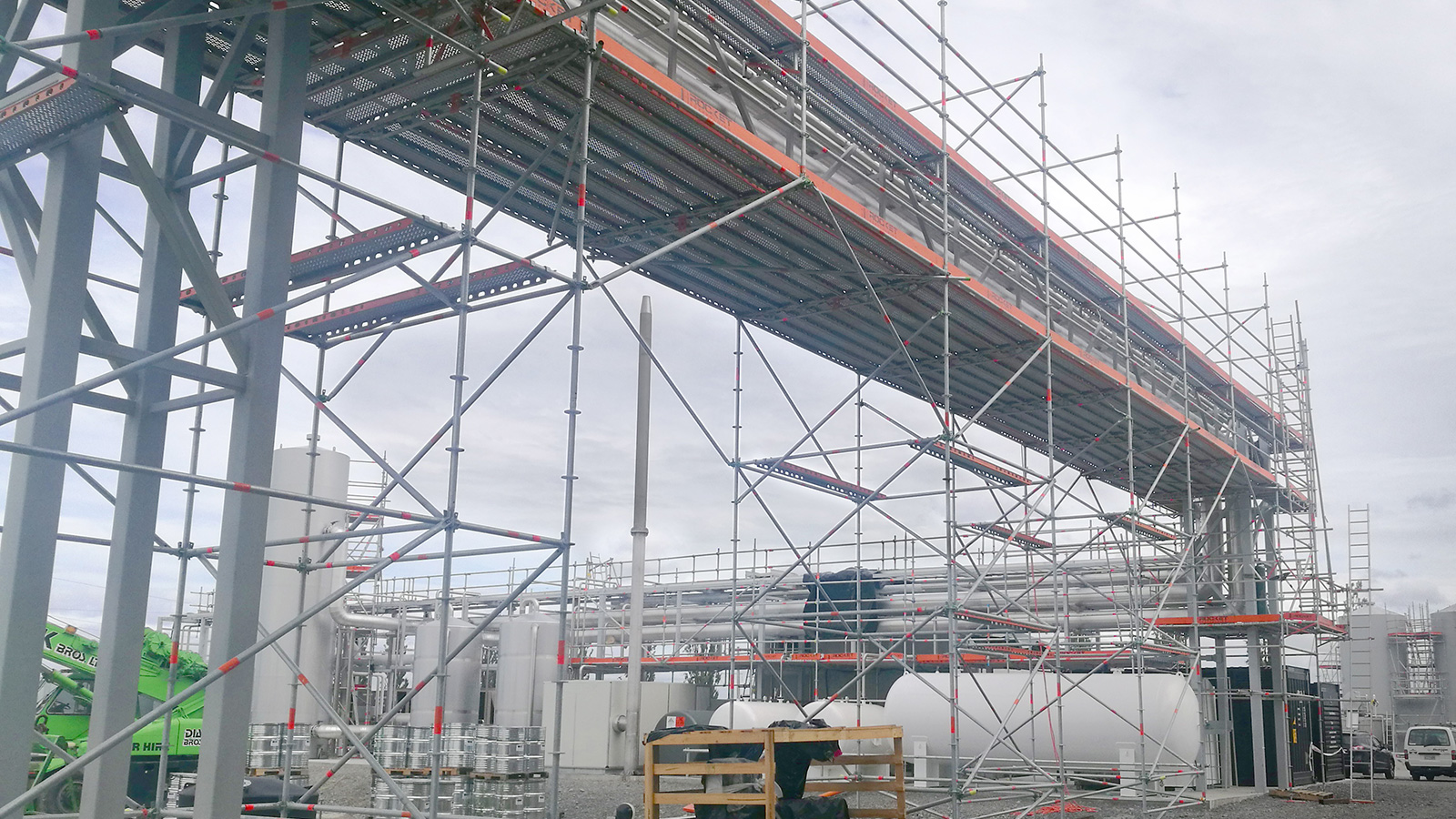 Wine Rack Scaffold
Rocket Scaffolding constructed several scaffolds for Villa Maria Winery in Hawkes Bay. Lasting more than 6 months the entire winery project encompassed 118 scaffolds. The numerous scaffolds varied in size with some measuring up to 35m in length. Rocket Scaffolding provided a working deck height of 7m for the installation of Pipes, cable trays and cladding.
Rack speed
Todd said "we use Layher Allround Scaffolding for its speed and simplicity. In addition to the Allround scaffolding we used Layher Aluminium Beams, Layher Aluminium Platform Stairs and Deck-to-deck ledgers."
Layher service
Todd continued "we are happy with the service provided by Layher throughout the project. A simple phone call and it was there the next day. Big thanks to T for making sure everything got to us when we needed it."
Thanks to Todd Price and Jarrod Lowe of Rocket Scaffolding for the use of this photo.
---
---
MORE SCAFFOLDING PROJECTS
---
Aston Towers stands on the corner of Abel Smith Street overlooking Wellington's CBD. This 1960's built apartment block required re-painting Continue reading
Using their Layher Allround Lightweight scaffolding system, River City Access took on the challenge to provide Continue reading