Scaffolding the Clearway
In the shadows of Mount Taranaki Clearway Scaffolding built a 57m long scaffold for ShedBoss. Clearway constructed Layher Allround Scaffolding around the new build to provide safe access and roof edge protection for contractors to install cladding and gutters.
Clearway edge protection
Adam Northcott, Managing Director of Clearway Scaffolding said "we were able to bring the Layher Allround Scaffolding further off the building with internal hand rails. Furthermore we were able to easily install and dismantle the roof edge protection from the hop-up (console) bracket which was a considerable advantage to the contractors installing the iron cladding and gutter."
Allround Scaffolding
Adam continued "Installing the cladding off of the Layher Allround Scaffolding rather than using a scissor lift cut down labour by almost half, and the extra room made damaging the sheets against the scaffold less likely."
The contractors were delighted with the excellent access Clearway Scaffolding had provided on this 4 week job.
Thank you to Adam Northcott, Clearway Scaffolding and Waterford Press for the use of this photo.
---
Contact

Adam Northcott

Company

Location

Website

Components

Details

To easily install and dismantle the roof edge protection from the hop-up (console) bracket was a considerable advantage to the contractors

Comments

Installing the cladding off of the Layher Allround Scaffolding rather than using a scissor lift cut down labour by almost half
Adam Northcott, Clearway Scaffolding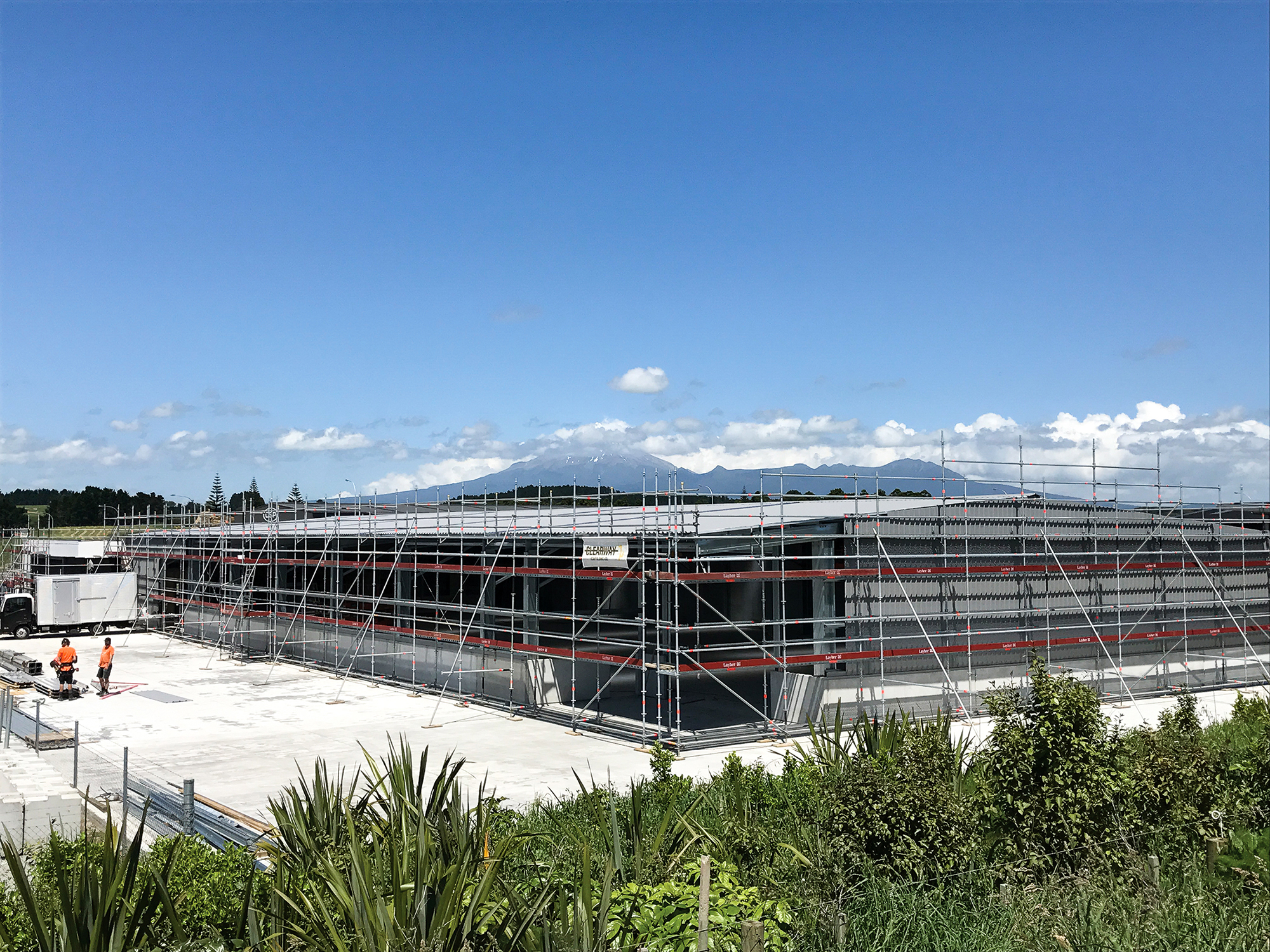 ---
MORE SCAFFOLDING PROJECTS
---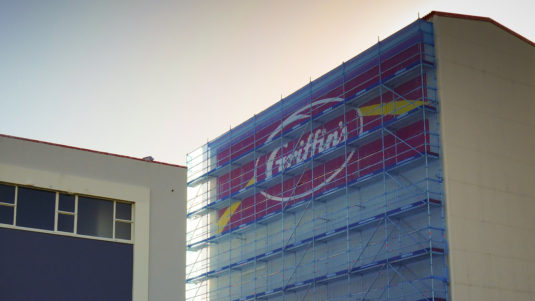 Vertex Scaffolding were contracted to erect a scaffold around the old Griffin's biscuit factory in Lower Hutt. Continue reading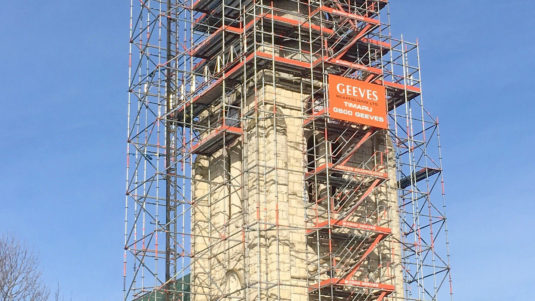 Geeves Scaffolding constructed a 30 metre high scaffold around a church in Temuka Canterbury. Continue reading