Scaffold Arches (Kilbirnie Swimming Pool)
Instant Access supplied an encapsulated scaffolding system at Kilbirnie Pool in Wellington, New Zealand so that seven 45m long gabled trusses could be repainted.
Scaffold structure
With a tight programme and requiring the areas below to be clear so that work on the pool could be completed, Instant decided to use 3.07m x 2.57m dropped Layher Allround bays, which stepped up the truss. 3.07m hook decks were then installed adjacent to the truss, allowing a ramped platform along the entire structure.
Thanks to Instant Access NZ Ltd for the use of these photos.
---
Contact

Instant Access NZ

Company

Location

Website

Components

Details

Seven 45m long gabled trusses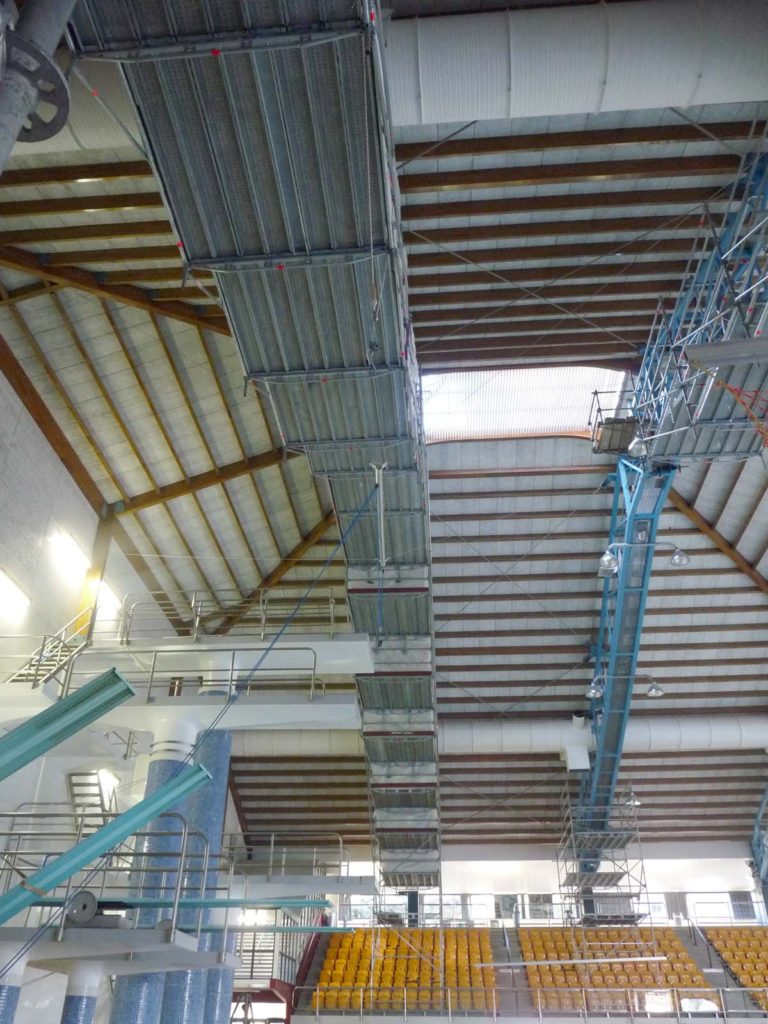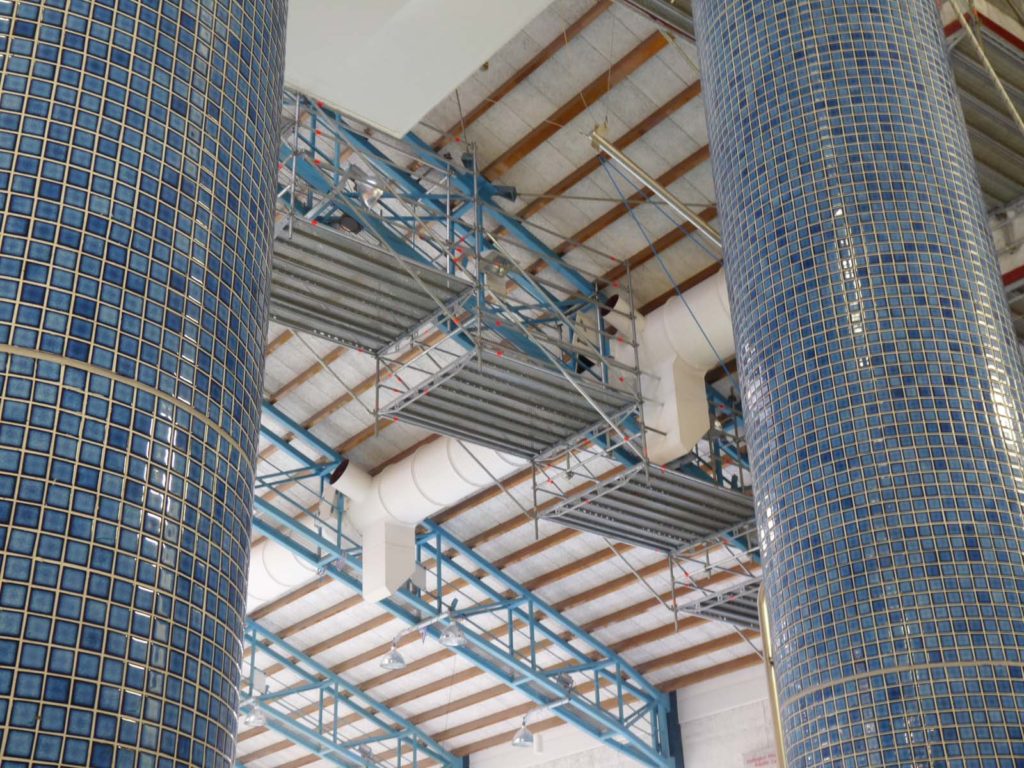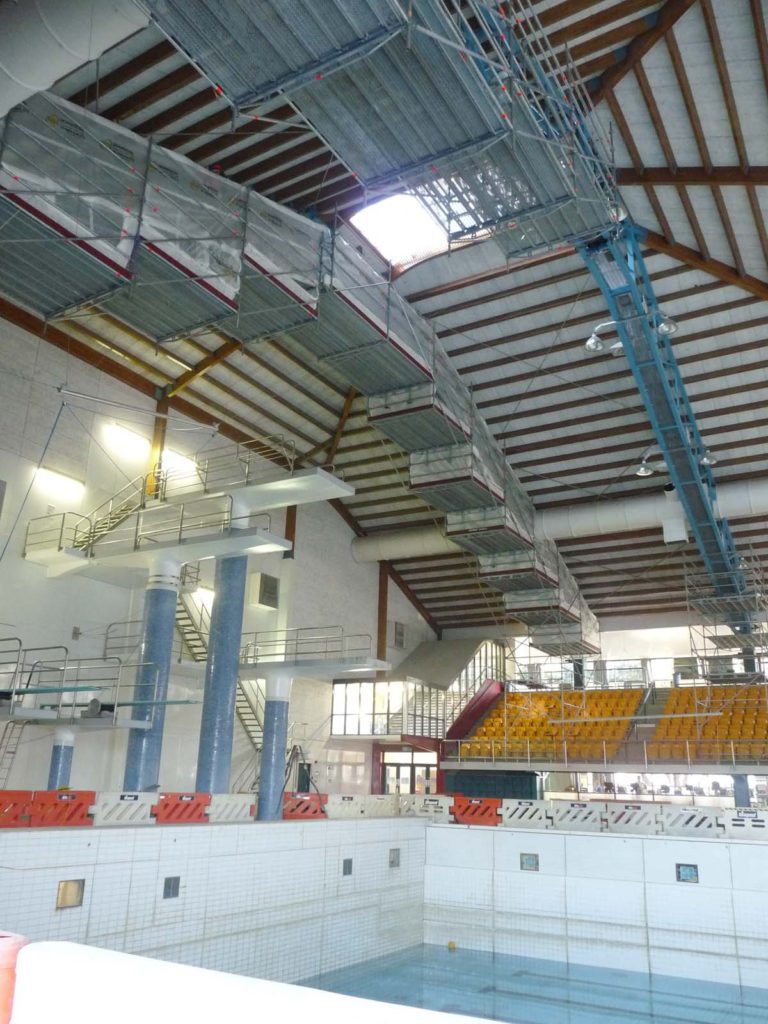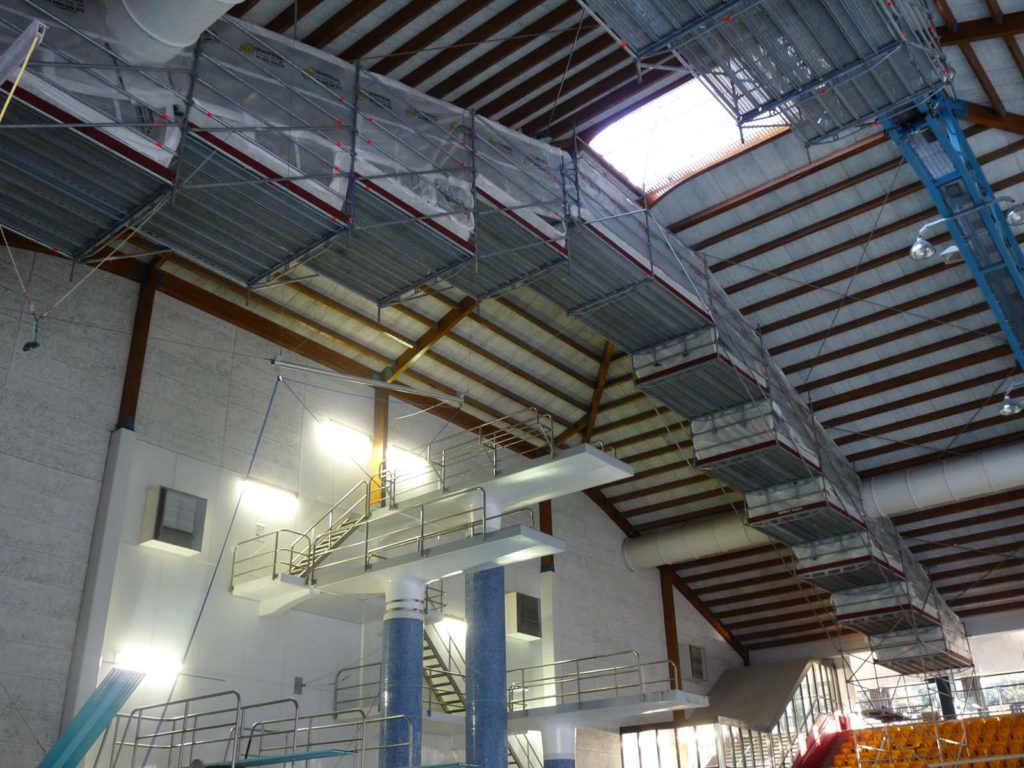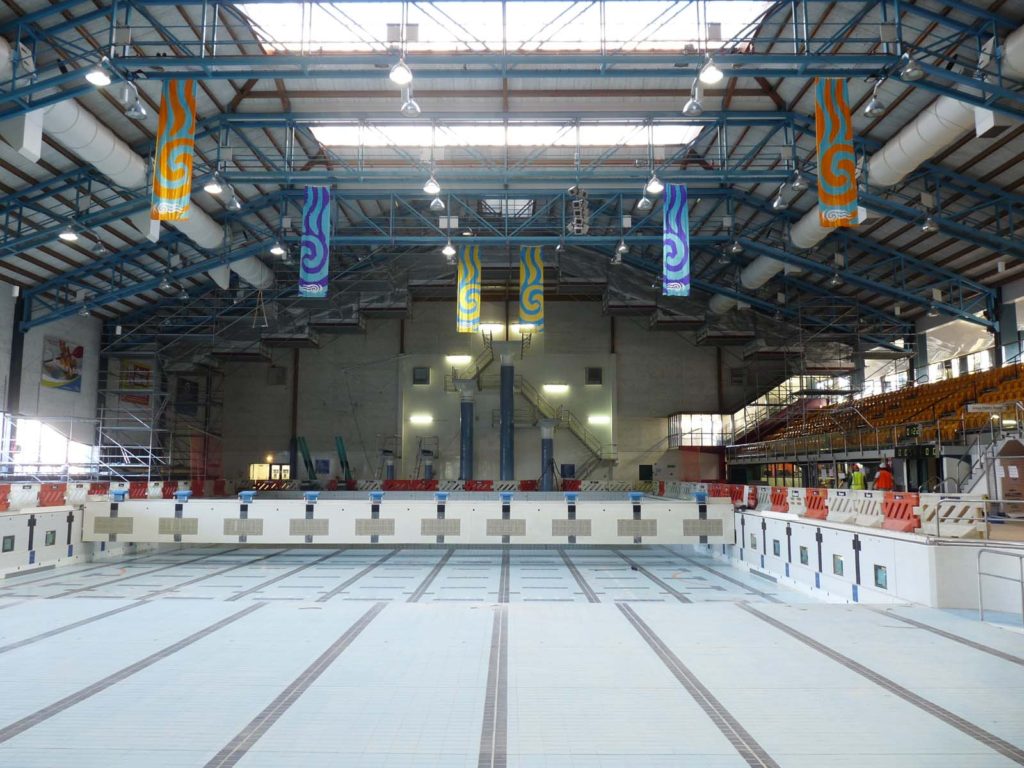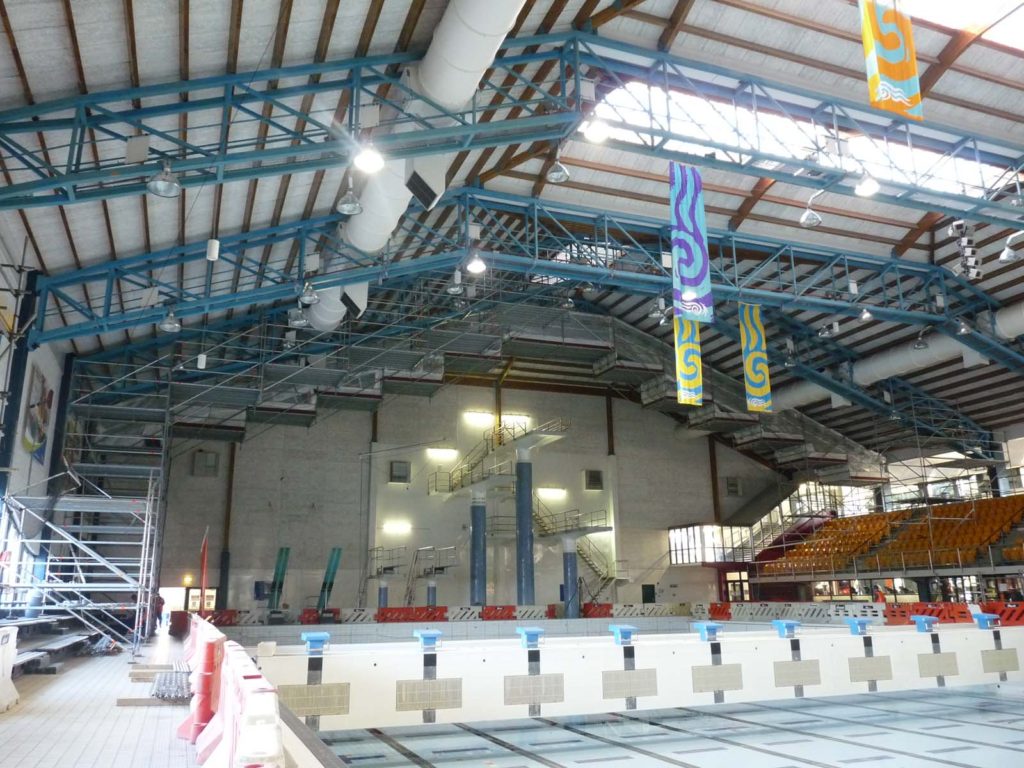 ---
MORE SCAFFOLDING PROJECTS
---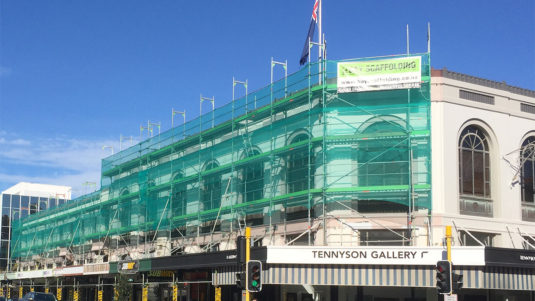 Bay Scaffolding were contracted to provide access to an Art Deco building in Napier. The Criterion Art Deco Backpackers building Continue reading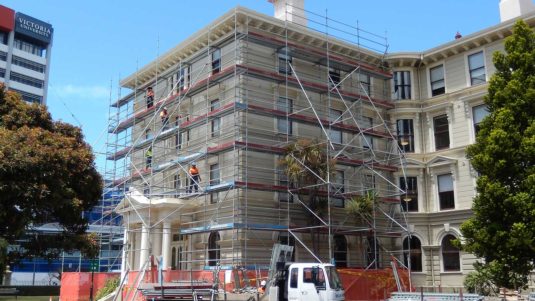 Instant Access NZ were asked to provide scaffold for Carus Group Ltd to repaint the exterior of Victoria University Continue reading