Making the impossible possible
It is a common construction site problem and a seemingly impossible situation, how to provide complete building facade access without supporting the scaffold from the ground or from brackets on the adjacent facade wall. North Shore Scaffolding made the impossible possible using the Layher Bridging System.
Impossible access
Hone Rogers, Scaffold Operations Manager, said "North Shore Scaffolding were contracted to provide access for the removal and replacement of windows directly above a new pavilion being constructed at Fletcher Construction's head office in Penrose Auckland."
Scaffolding solution
"Our client, Thermosash Auckland, Building Envelope Solutions, required 11 levels of scaffolding fully decked with handrails inside and out. The Layher Allround Scaffolding needed to be supported over a 20m span, 6m above the ground" said Hone.
Heavy duty scaffolding
Hone continued, "the entire scaffolding span was supported at both ends by Heavy Duty columns also constructed from Layher Allround Scaffolding. The total supported scaffold measured 20m wide by 22m high and weighed over 20 tonne."
First Bridging System project
This was North Shore Scaffolding's first project using the Layher Bridging System and it was a great success. Hone said "Layher were extremely supportive with advice, knowledge, engineering calculations, technical drawing and on site visits. Without their support it would have increased the pressure on those assembling and installing the bridge."
The client was very pleased with the innovative and time saving solution which North Shore Scaffolding provided.
Thanks to Hone Rogers, Scaffold Operations Manager, North Shore Scaffolding for the use of these photos.
---
Contact

Hone Rogers

Company

Location

Website

Components

Layher Bridging System
Layher Allround Scaffolding

Details

Scaffolding needed to be supported over a 20m span, 6m above the ground

Comments

Layher were extremely supportive with advice, knowledge, engineering calculations, technical drawing…
Hone Rogers, North Shore Scaffolding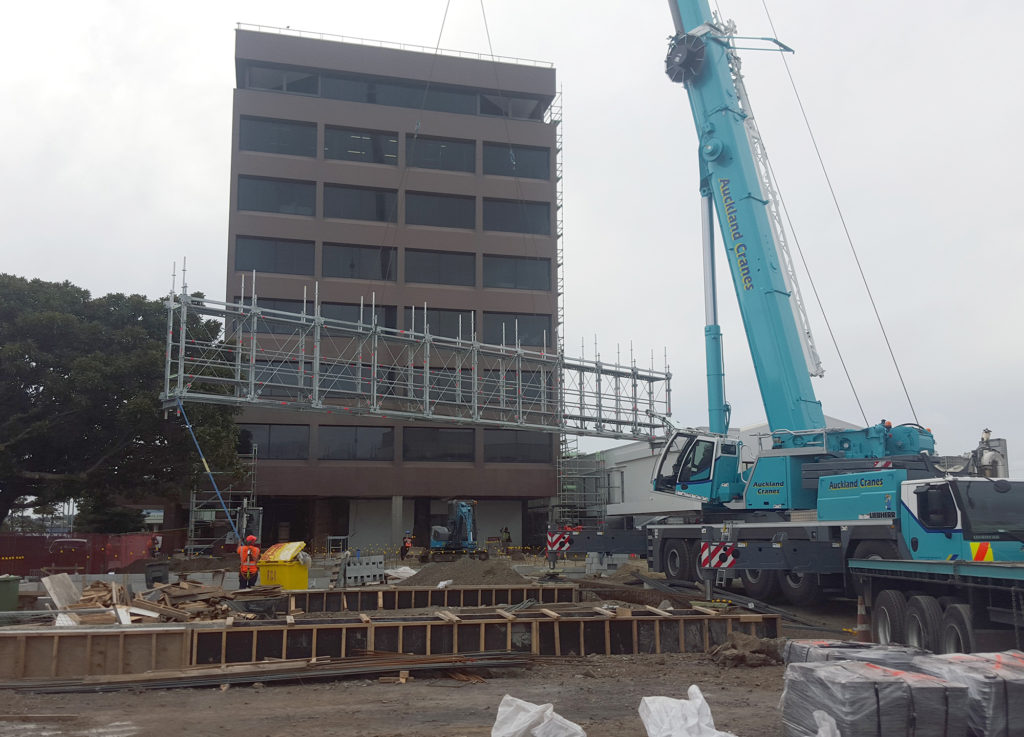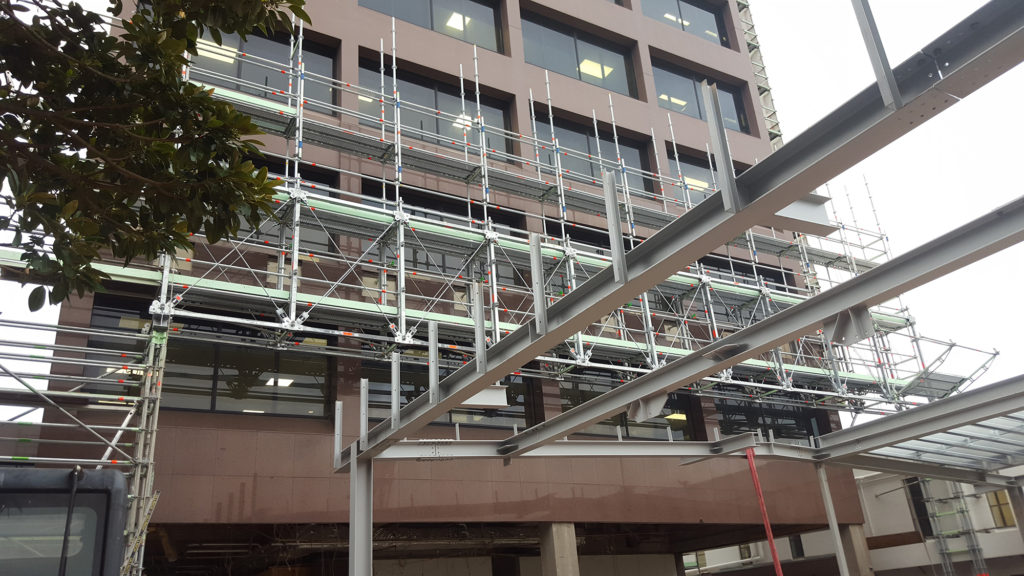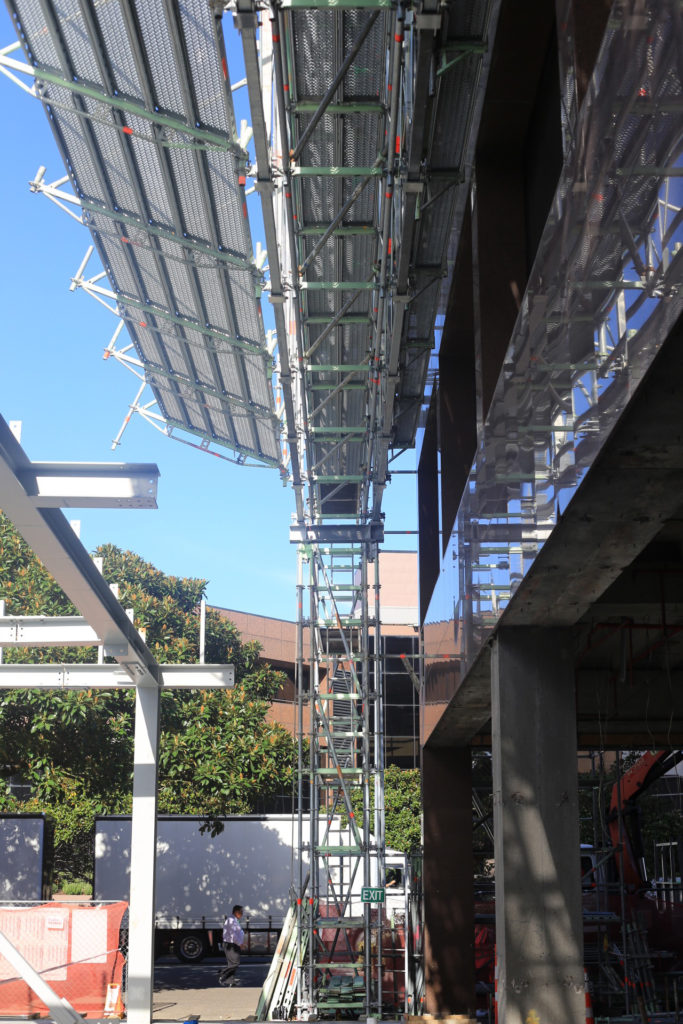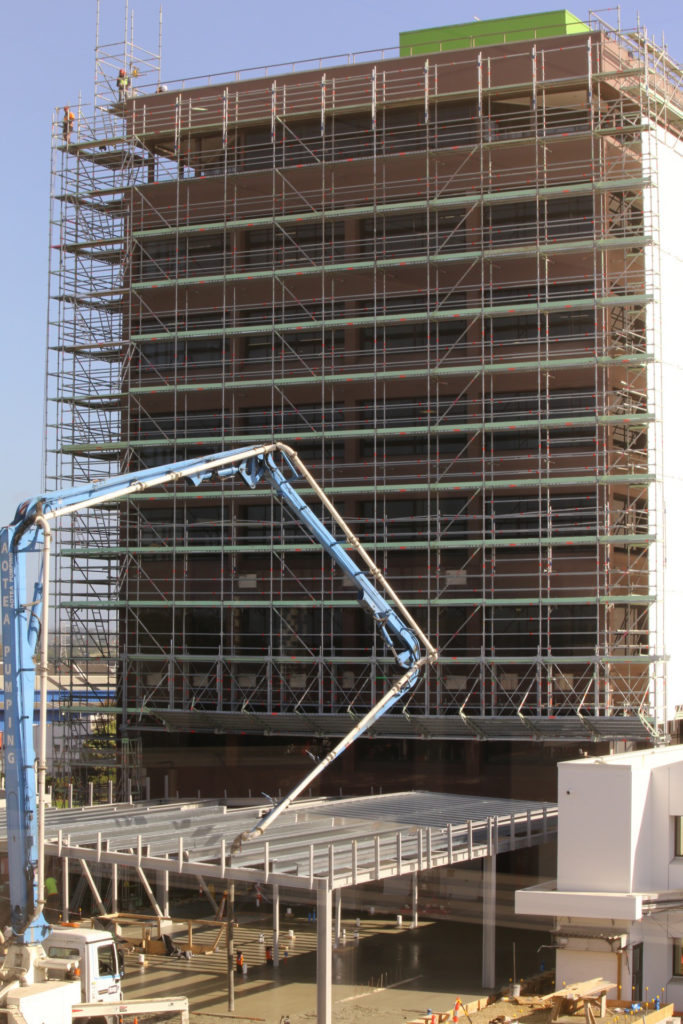 ---
MORE SCAFFOLDING PROJECTS
---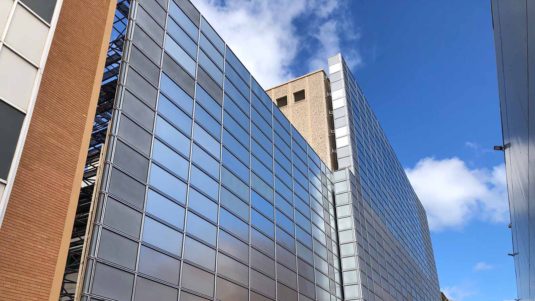 Demolition projects often present a range of challenges, including dust and noise suppression. This is made more difficult when working in close Continue reading
Remarkable efficiency was achieved by Ausscaff with their provision of access for shutdown remediation works on this project. Using laser Continue reading