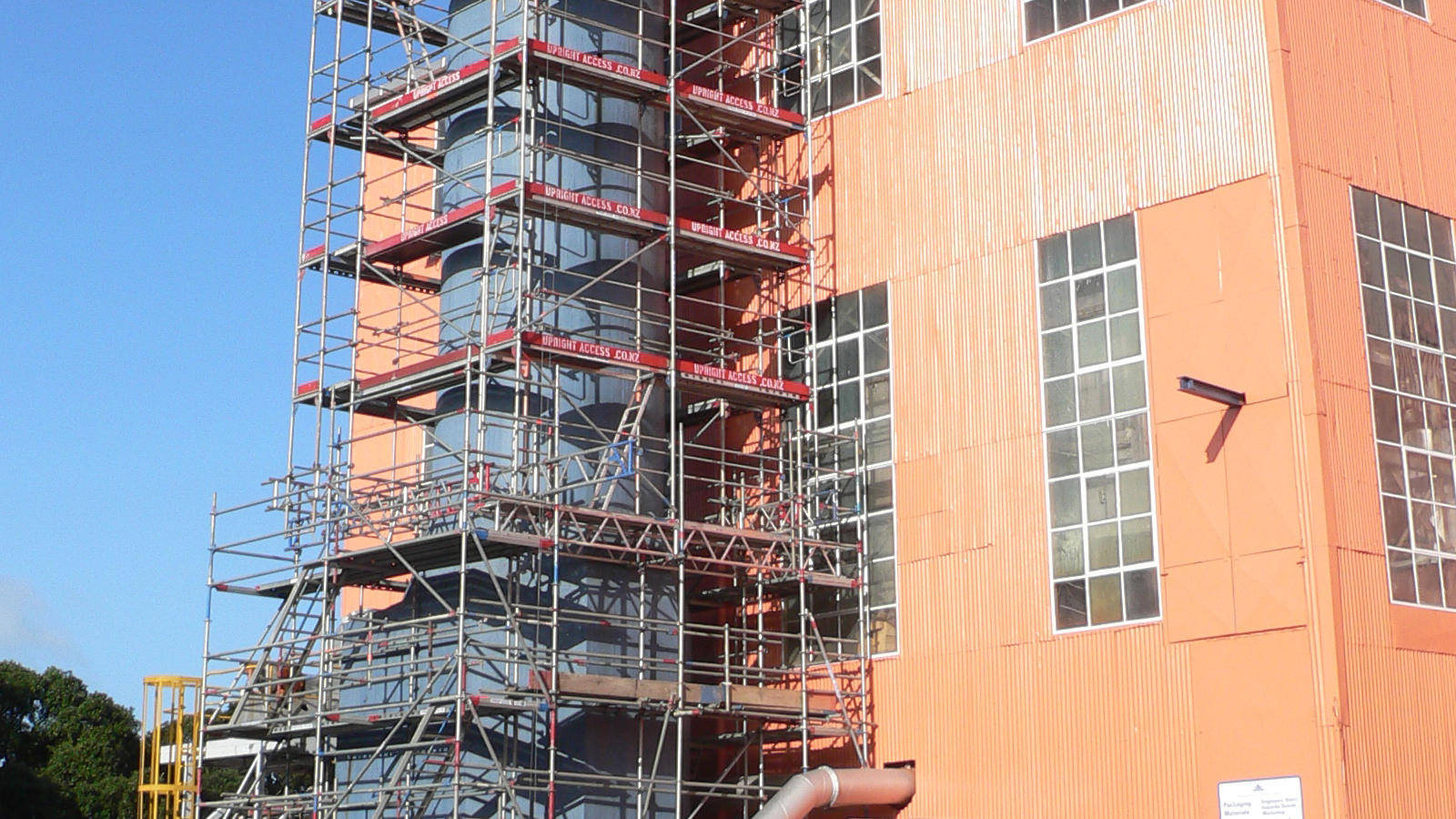 Chelsea Sugar Refinery Chimney
Chelsea Sugar is an iconic New Zealand brand, dating from colonial times, and the New Zealand Sugar Company remains one of New Zealand's top 100 companies. This 36m chimney stack at the Chelsea Sugar Refinery in Auckland, was originally built in the late 1800s.
Clay from excavations on the site was used to make 1.5m bricks by hand. After more than a century, maintenance was required to the chimney of the refinery – due to cracks forming, 8 metres needed to be cut off the top of the chimney and replaced with concrete.
Upright Access erected this scaffolding tower around the chimney out of Layher SpeedyScaf, with two bays on each side. Layher Allround and Layher ladder beams were used to get closer to the chimney stack.
Thanks to Mick Curran of Upright Access for this photo.
---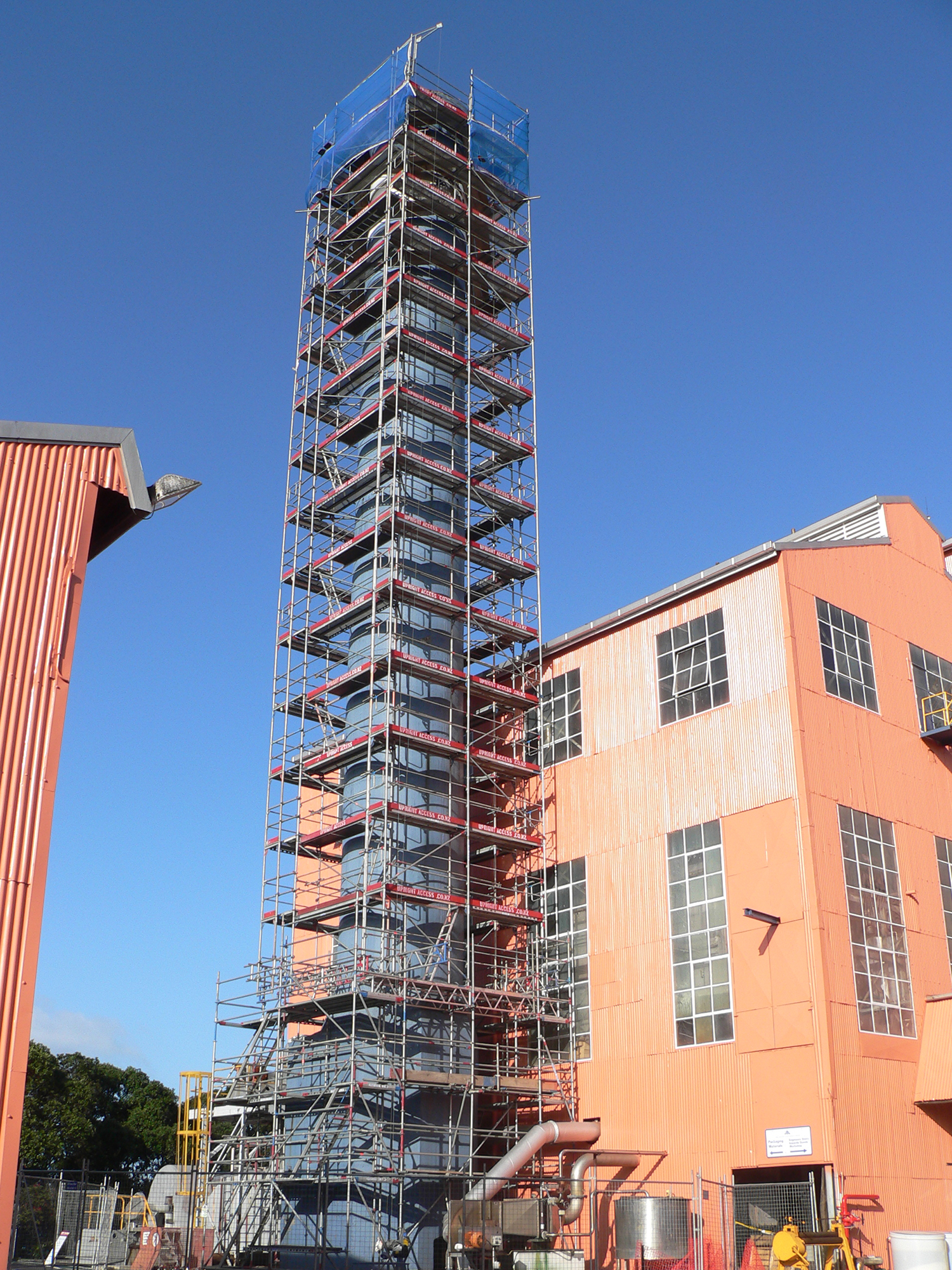 ---
MORE SCAFFOLDING PROJECTS
---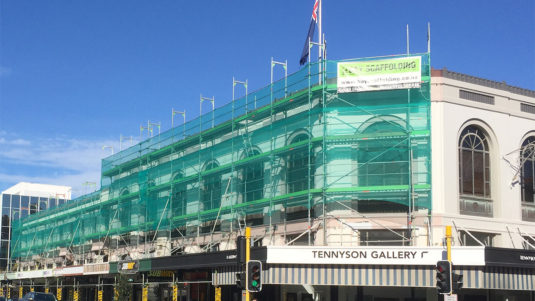 Bay Scaffolding were contracted to provide access to an Art Deco building in Napier. The Criterion Art Deco Backpackers building Continue reading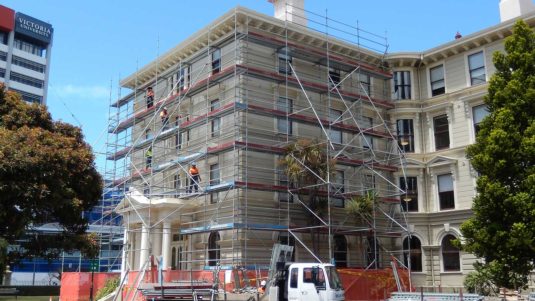 Instant Access NZ were asked to provide scaffold for Carus Group Ltd to repaint the exterior of Victoria University Continue reading